STOP SHOULD-ING! Just. Start.
Find YOUR fit and start creating your future fittest self today!
STOP SHOULDING! Just. Start.
Find YOUR fit and start creating your future fittest self today!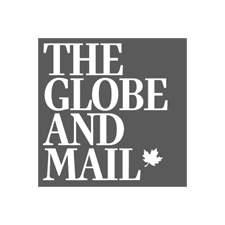 I spent the first half of my life hating myself and my body. Now I'm dedicated to spending the rest of my life helping others love and respect themselves.
Is it time to find YOUR fit?
Are you FINALLY in a place where you're able to decide that YES, today is the day? Get ready to take charge of your life and get fit, once and for all!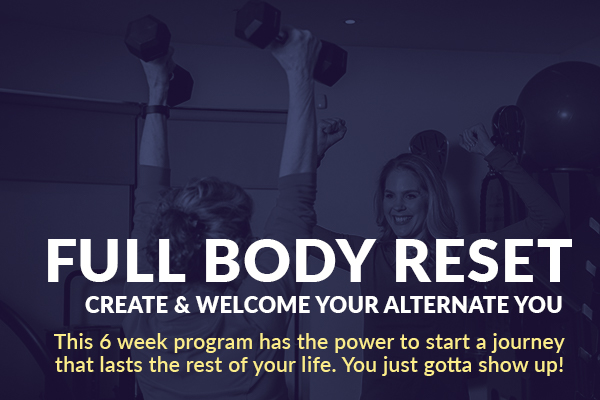 Adopting a Healthier Lifestyle Is a Marathon, Not a Sprint
Too many of us buy into the myth that you can lose weight quickly and then keep it off easily.
This sets us up for health failure.
That's the mindset that I needed back when I was first on my health journey – a journey that I'm still on after 20+ years… that it's not going to happen for me overnight, and I can't go from step A to Z in one workout.
I didn't start my journey knowing what I was doing. I hated my body, didn't move enough, and didn't feel my feelings… I overate to compensate instead.
I struggled hard. But thanks to my mom, I figured out that I had to become my own health hero. That meant figuring out what worked for ME… instead of trying to fit into what other people said was right.
You can't fit a square peg into a round hole!
I struggled because I hated team sports and felt awkward being active around kids my own age. So my mom got me a membership to the YMCA where everyone there was over 40 or under 5… allowing me to focus on ME instead of the anxiety I felt.
I found a gentle way in. I met myself where I was. Now I help others find their way in. Their "first step."
I had a champion on my side encouraging me every step of the way (thanks mom!)… and now that I'm a certified health coach, public speaker, author and media personality I have a realm of avenues to teach and encourage people so they don't have to do it alone, either.
It's why I became a fitness expert.
It's why I'm constantly in motion.
It's why I'm always learning, speaking, and coaching.
It's why I'm so passionate about helping others.
I know the value of having someone in your corner, gently guiding and compassionately showing the way… even if sometimes I've got to push hard and kick an ass a little bit (with love!) to make it happen.
Today we're going to "feel the burn" and do some awesome leg lifts. You're going to train the side of your glute to work without the pelvis or hip rotating back and the shoulders coming forward. * Lie down on your side as if you were lying against a wall. Keep your...
I didn't anticipate getting much out of Breath. I (foolishly) thought I knew what I needed to know on the topic. Listening to Nester on the 10% Happier podcast intrigued me enough to invest in the book. I figured it would be a strong review, and reviews are vital…we...
PROFESSIONAL SPEAKER
"I had the absolute honor and pleasure of having Kathleen Trotter join us as our Guest Speaker for our annual Women of Impact Event this year. The 400+ attendees across the country enjoyed her talk and felt inspired and engaged. She is a captivating motivational speaker who can connect with her audience in a unique way. To this day, people are still sharing their experiences applying all the valuable advice they learned from her talk. I was personally motivated to sign up for my very first 10k run and it was all because of Kathleen's inspirational and motivational words (or as she would say "Kathleenisms")."
AUTHOR & MEDIA PERSONALITY
"This is a wonderful guide and impetus to begin physical conditioning. An even better credential than the author's Master's degree is her RCP (Reformed Couch Potato). She understands the obstacles we ourselves create to avoid better conditioning and has worked out a variety of ways to get over them. Instead of any cookie-cutter approach she emphasizes the individual, the personal, encouraging us to start with what we are/have and to develop our own advances in direction, technique and range. We can find the "fitness" that "fits" us. This makes advance seem possible. Her chapters are like a good workout — each providing a variety of short and complimentary "reps." She writes in a charming personal voice, so reading her is like having her at our sweaty elbow, encouraging and guiding. And how smart is she? When she puts us on the mat she has us "lying" instead of "laying." She's the first trainer I've had that didn't have me wincing on that. For such relief much thanks.
PERSONAL TRAINER
"I never liked working out. I was always too tired and too lazy by the end of the day to get to the gym let alone actually work out. And eating healthily did not come naturally to me. Kathleen helped me ease my way into working out and eating a balanced diet. She went at the pace that I was comfortable and before I even knew it I was looking and feeling so much better. To all the people who feel too lazy or tired or too crappy about themselves — I say get off the couch and do it! It's hard at first but Kathleen eases you into it and it is all worth it in the long run, I promise!"
Are you looking for a speaker at your next event?
Fill out the form and we'll contact you with availability and the next steps.