Black Kale and Beans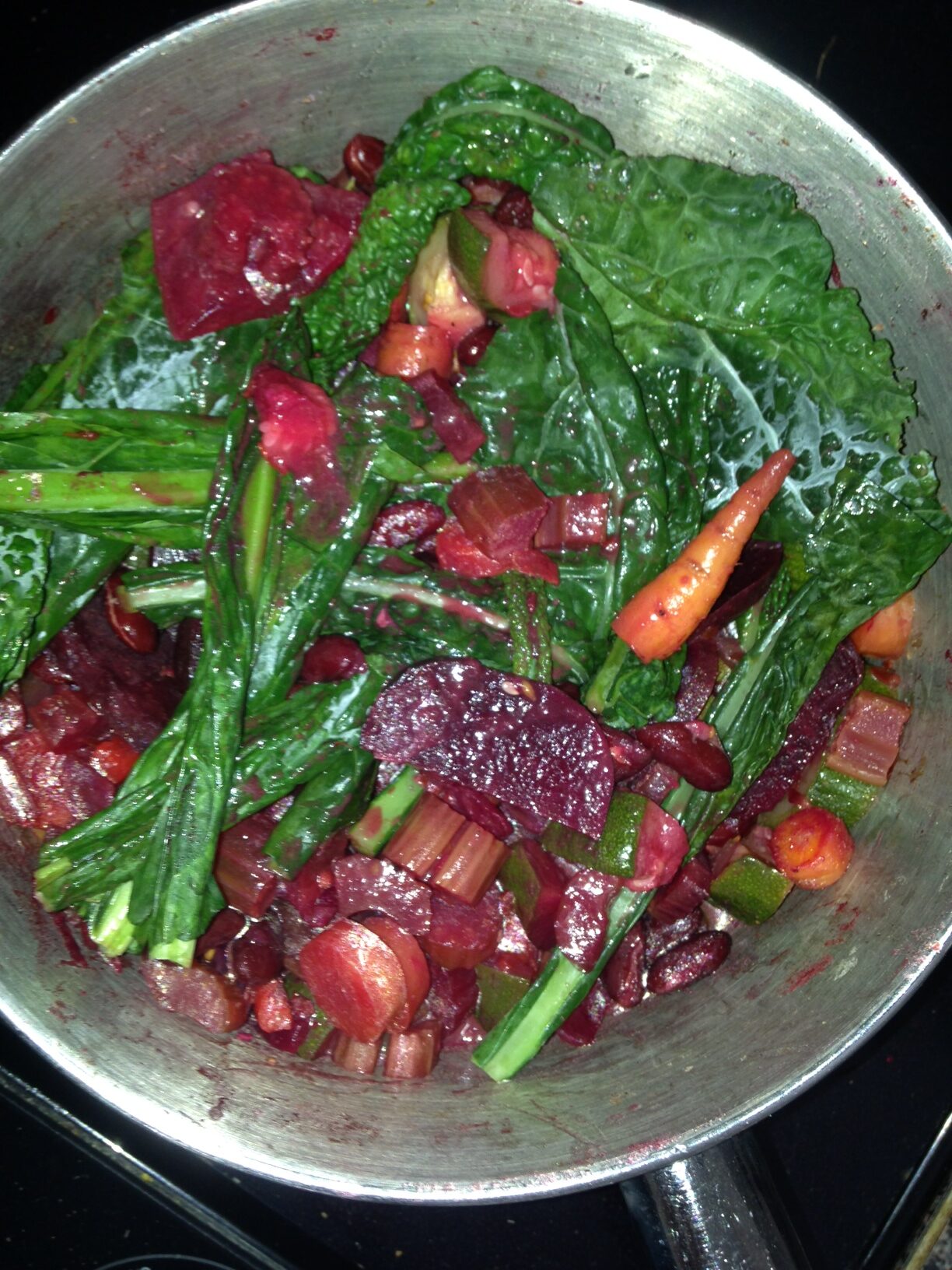 A delicious one-pot nutrient-dense vegan meal with loads of nutrition from HEAL Nutrition.
A delicious one-pot #nutrientdense #vegan meal with a load of nutrition.
Servings – 4
Ingredients
1 bunch of black kale hand ripped
2 medium beets chopped
1 organic can kidney beans
3 celery stalks
2 medium carrots chopped
1 sweet or Spanish onion chopped
2 " grated fresh ginger root
1 lemon juiced
1 tbsp coconut oil
pinch of sea salt
Instructions
Using a large pot, warm the coconut oil and saute the onions to soften. Next, add ginger root and allow to cook for 1 minute.
Rinse beans well and add to pot with a pinch of sea salt.
Add celery, carrot, beet lemon juice, stir and cover for about 5 minutes.
Lastly, add the black kale, and cover again for 2-3 minutes until the kale is bright green.
Recipe Notes
Don't over-cook the kale
Originally published at HEAL