Green Zinger Smoothie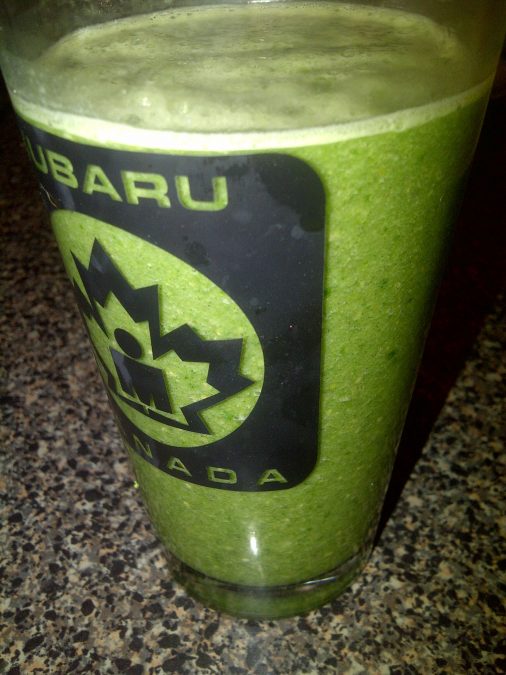 Nothing screams detox and gets people running from me when I mention Green Smoothies. For some reason, people think they taste gross. But the right combination of ingredients yields a beautiful and healthy meal or beverage.
Ingredients
1 scoop Progressive Veg Essential powder natural OR
1 scoop whey protein isolate, unflavoured
2 cups water more or less to your desired consistency
.5 banana
1 Cup mixed berries
3 cups spinach or kale
1 cup frozen cauliflower
1/2 cucumber or 1 celery stalk
1 lime juiced
2 tbsp chia seeds or ground flax
5 Avocado
2 inches grated ginger the zinger of the recipe!
Instructions
In a blender put all ingredients except powders.
Always start with the water at the bottom so things don't get clogged.
Blitz together until smooth.
Add protein powder then mix again for 5-10 seconds. Enjoy.
This makes 1 meal or two snack-sized servings.
Originally published at HEAL