Create Your Fittest Future Self Today

Ditch the diet Culture, Adopt a healthier Lifestyle and BECOME the Best version of YOU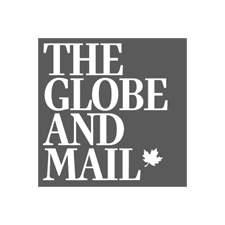 There's No Limit To What YOU Can Achieve
With The Right Person On Your Side
I'm glad you're here.
We do things differently
in my world.
Here's the thing,
I'm not going to tell you
that you need to live at the gym
to be healthy.
I'm not going to tell you
that restrictive diets and
unrealistic fitness plans are
what you need to do…
Ever.​
What I am going to say is that being active has to be thought of as a non-negotiable…
…BUT the important thing to keep in mind is that how you are active is up to you! How you make that non-negotiable a reality depends on your personality, your health history, your goals and your life realities.
You can and should pepper movement and healthier eating habits into the full life you already live. Not only so you can live an even richer, longer, and more vibrant life BUT also because you have to live your life no matter what, so you might as well make it the best life possible!
I'm also going to say this.
You've probably had a taste of how toxic the health and fitness industry can be. You might have had first hand experience and it may have left a bad taste in your mouth when it comes to whether or not there's something out there that will really work for you.
I understand your hesitation. I've lived the stories and heard even worse.
I GET that you may have had bad experiences thus far. I get that you might not trust health professionals. I hear your skepticism and I want you to know that if you join team "us" your experience will be different. Together you CAN reach your goals.
Not only will you reach your goals, but you will reach them without feeling the hot wash of shame. You will reach them by becoming a stronger, healthier version of YOU.
Toxic health and wellness culture preys on people's vulnerabilities, and doesn't offer a whole body, whole mind approach and I'm not about that life.
I'm here to show you that there is a way where we take not only your body but your mind into account in your wellness journey and that there is a way to reach your goals while with compassion and grace (and just a little butt-kicking).
So let's get you started. Let's find your future fit.
Download
your Free
Minutes Video & Progress Tracker
Discover the Kick Your Ass with Compassion: 5-Week Success Plan
Check out
the latest content on MY blog
1000+ ARTICLES

Don't just take MY word for it… 
See what those who have BEEN IN OUR SHOES
have to say…
Kathleen Made Being Healthy Easy!
"I never liked working out. I was always too tired and too lazy by the end of the day to get to the gym let alone actually work out. And
eating healthily did not come naturally to me
. Kathleen helped me ease my way into working out and eating a balanced diet. She went at the pace that I was comfortable and before I even knew it I was looking and feeling so much better. To all the people who feel too lazy or tired or too crappy about themselves — I say get off the couch and do it! It's hard at first but
Kathleen eases you into it and it is all worth it in the long run
, I promise!"
Sarah Hayden, Account Leadership, TBWA/Toronto

She Listens To What You Need So You Reach Your Goals
"If there was ever a trainer who makes sure her clients perform each exercise and maneuver correctly, so as not to sustain injury, it's Kathleen Trotter. Kathleen's experience is extensive, but what she brings to her work beyond expertise is a real ability to listen to the needs of a client to help that person reach her goals in a safe and doable manner. Whether it's rehab or intensive training, Kathleen helps you get it right, which is reassuring to anyone who doesn't want to develop bad exercise habits."
Judith Kalman
I'm Inspired and Energized to Change!
"I live with chronic pain so it is often hard to motivate myself to exercise. I know exercising is best for my long-term health, but short-term I am often just too tired and frustrated. Reading this book has
inspired me to prioritize daily motion – even in just small bouts
. I have decided that even on days I can't do a full workout I will do something. I am embracing the mindset that consistency and daily activity are both key. So far this new mindset is really working. I am feeling inspired and energized. Thank you very much!"
Tracey Elliott, Amazon Review
Ready to take control of your fitness future and become your own health hero?

 
Fill out the form and we'll contact you with availability and next steps.